I had the opportunity to test the newly launched Canon 1DX Mark II. Thanks to Canon India for lending me the sample unit. Now, we'll be doing a hands on review of Canon 1DX Mark II.
Disclaimer: All images have been shot on the Test Sample unit of EOS Canon 1DX Mark II and thus image quality may not be representative of final product. The review is mainly focused on some of the key technology aspects of Canon 1DX Mark II and how it aids in Wildlife photography.
Impressive Technical Specs
Let us look at some of the very important key features in 1DX II, which makes it a great machine for Wildlife. I will be reviewing the camera mainly with respect to these aspects.
20.2 megapixel 5472x3648px, 35mm Full Frame Canon CMOS sensor.
Extremely fast 14fps continuous shooting for up to 170 RAW frames, 16 fps in Live View.
4K 60P and Full HD 120P video with Movie Servo AP via Dual Pixel CMOs Sensor
4K Frame Grab For 8.8 mp still JPEG images from 60 fps capture
Improved 61-point High-Density Reticular AF II with expanded coverage
Up to 61 AF-points supported at f/8 max aperture
AF working range down to EV-3
Continuous red illumination of up-to all AF points within the camera's intelligent viewfinder II
Improved AI Servo III+ predictive AF algorithim
Dual DIGIC 6+ Image Processors
ISO 100-51200 with expansion down to 50 and up to 409600
360,000 pixel RGB+IR metering sensor with enhanced precision and performance
Flicker Mode adjusts shutter release timing to avoid flickering light issues
3.2 (8.11) Clear View LCD II, approx 1.629 dots with limited touch-screen LCD
Customizable Quick Control Screen
Large, bright pentaprism viewfinder with approx 100% coverage and 0.7x magnification
Dual-Axis Electronic Level with optional dedicated viewfinder display
Built-in GPS
Magnesium alloy body with Canon's most dust and weather resistant DSLR design
shutter durability rated upto 40.000 cycles
Distortion correction and Digital Lens Optimizer added to available for in-camera aberration correction
Dual memory card slots supporting one CF (UDMA Mode 7) and CF ast (2.0) memory card
Super Speed USB 3.0 for high-speed tethering and image/movie transfer, Gigabit Ethernet support
New Wireless file transmitter WFT-E8
New LP-E19 Batter Pack with LP-E4N compatibility.
Camera Shooting Speed
The camera can shoot at 14fps and 16fps (live view mode). This is much needed to capture all the action in wildlife. It features a new mirror mechanism designed for highly precise operation with reduced vibration even at incredibly fast speed.Shutter has lightweight carbon fiber blades and can maintain upto 16fps performance without any compromise.


To achieve the high frame rates EOS-1D X Mark II is capable of, and to deliver fast accurate AF, it is vital that there is virtually zero mirror bounce and the mirrors return to their positions as quickly and as precisely as possible. To achieve this, EOS-1D X Mark II features a two-motor system with separate high-torque motors to drive the mirror and shutter cocking. This allows high speed but also isolates the two different stages from affecting each other. The mirror drive motor and shutter cocking motor have a floating support made of an elastic material. This reduces operating noise and ensures there is minimal vibration when shooting.
The low bounce and vibration of the mirror is quite helpful in slow shutter speed photography where we have to shoot in the range of 1/10 to 1/15 of a second. In wildlife we get opportunities very late in the evening where the subject is quite still. With proper support system we tend to use low ISO and shoot a low shutter speed in the range of 1/100 or even 1/25 depending on the situation.
The low bounce and vibration helps here with minimal or virtually no vibration induced into the images. Canon EOS 1DX Mark II is the first EOS still camera to feature CFast 2.0 card slot in addition to CF card. The unique contacts of the CFast card makes it robust and less likely to suffer bent pins. These cards have a write speed of up to 600MB/s and can allow continuous RAW shooting of 170 full resolution images and unlimited JPG files (limitation is the CFast card size). In case of standard CF cards we get 59 RAW images and 73 RAW images from the UDMA 7 CF cards.
Continuous shooting helps us to capture all the action we need.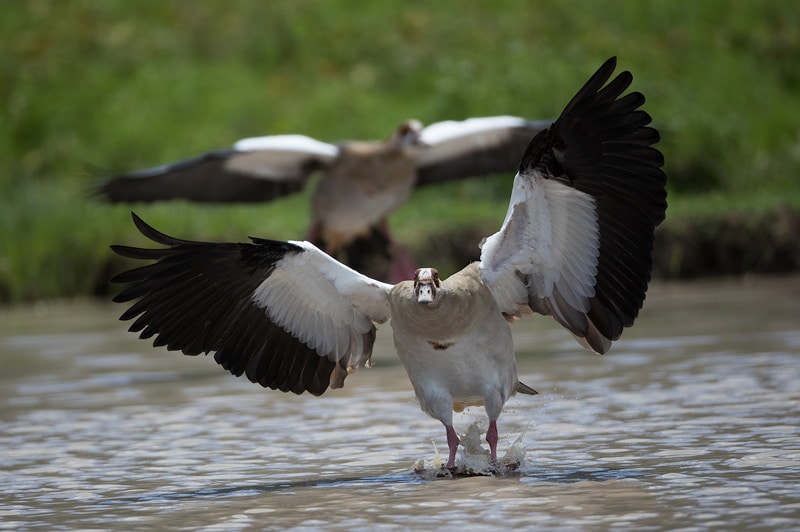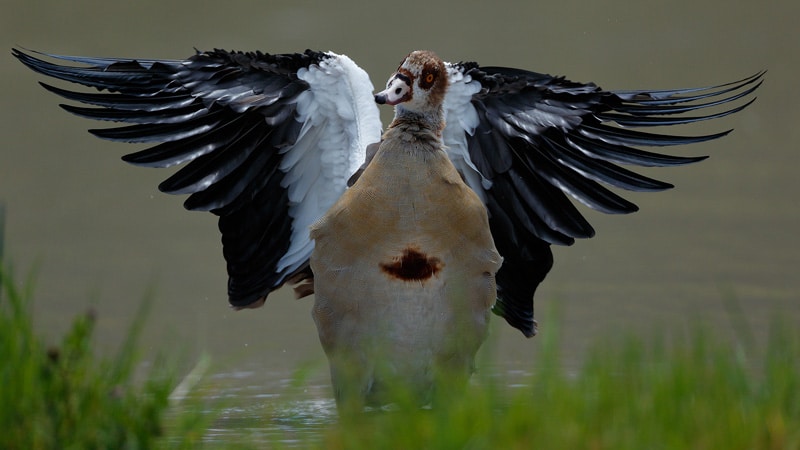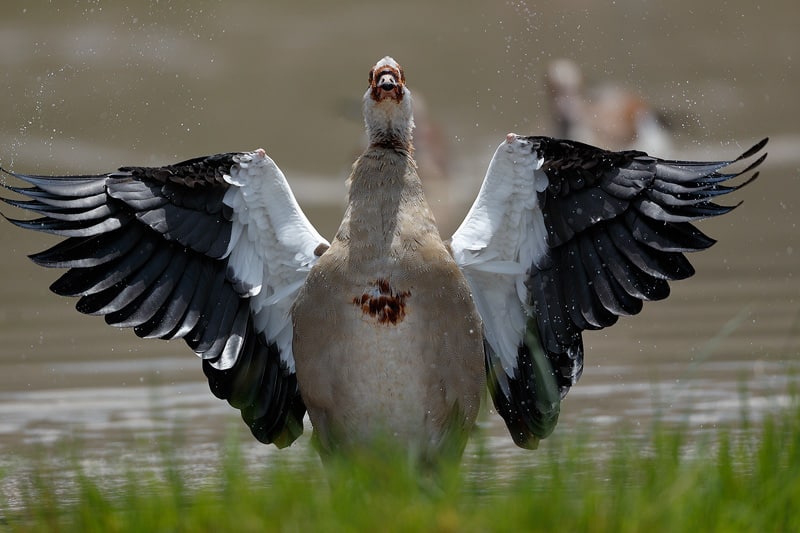 20.2 MP Full Frame CMOS Sensor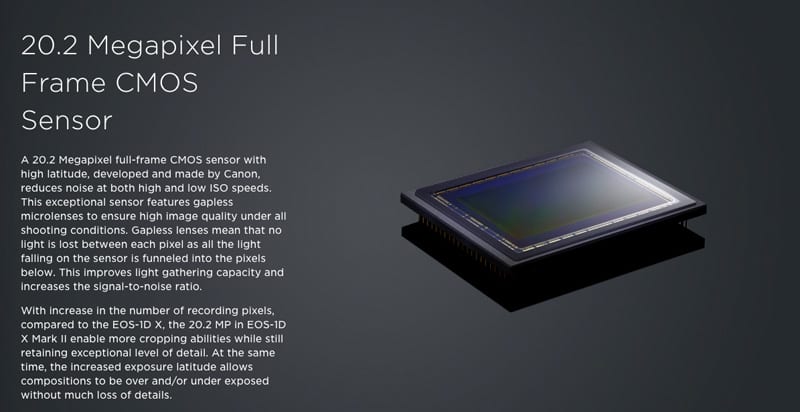 The heart of the camera, a 20.2 MP full frame CMPS sensor. The CMOS sensor includes gapless micro lenses for enhanced low-light performance. This helps in noise reduction in dark portion of the image even at high ISO.

I have tested the camera in various low light conditions and the ISO performance is quite reasonable till 12,000 and can be easily pushed till 25,600. You can push it further and will need some work to be done in post processing to make it usable.
Low Light Performance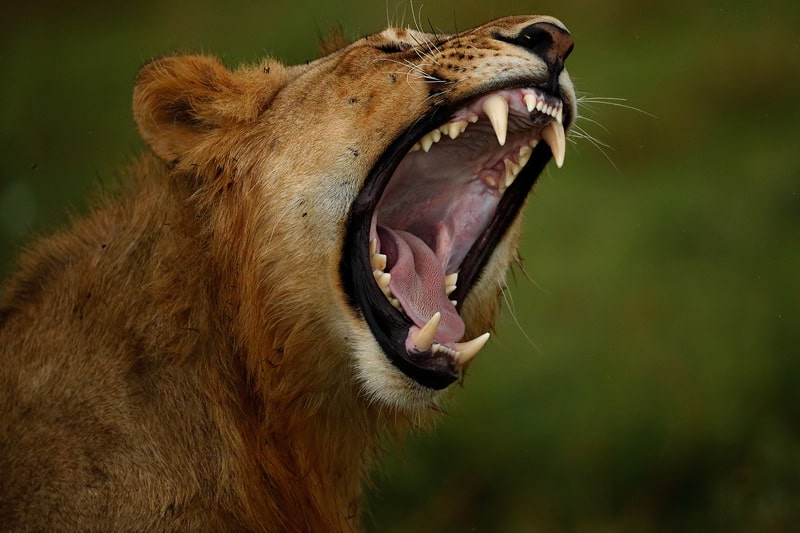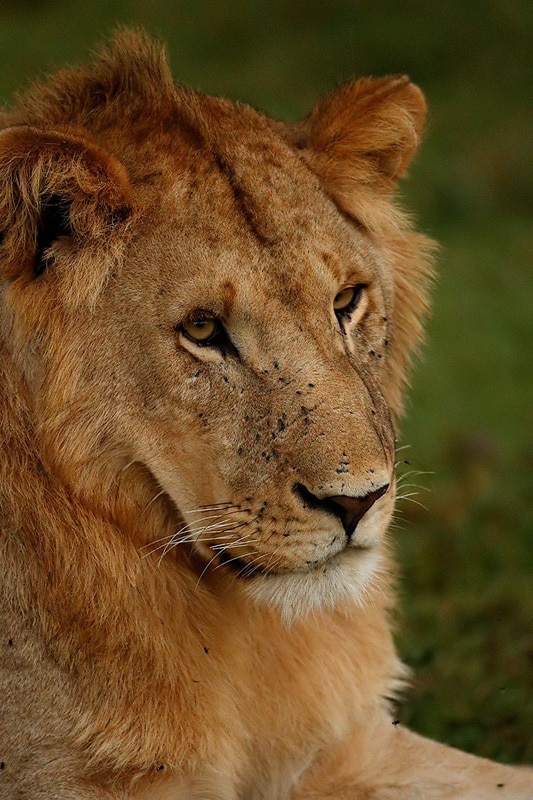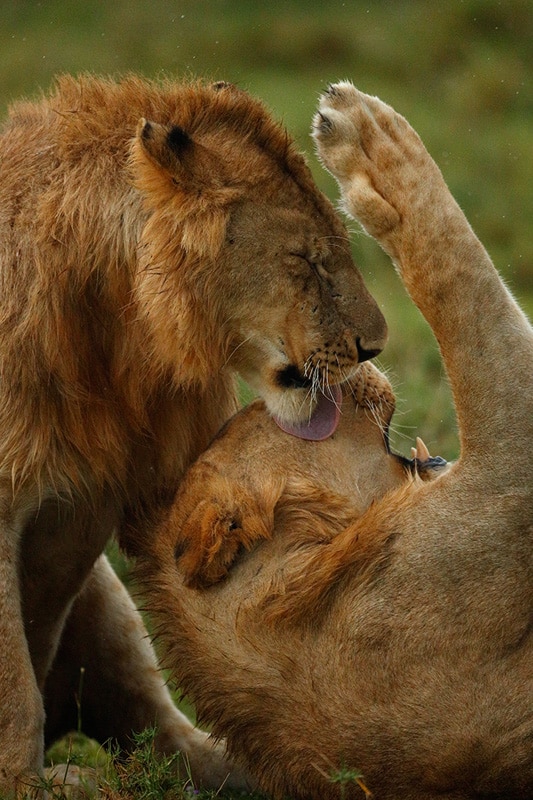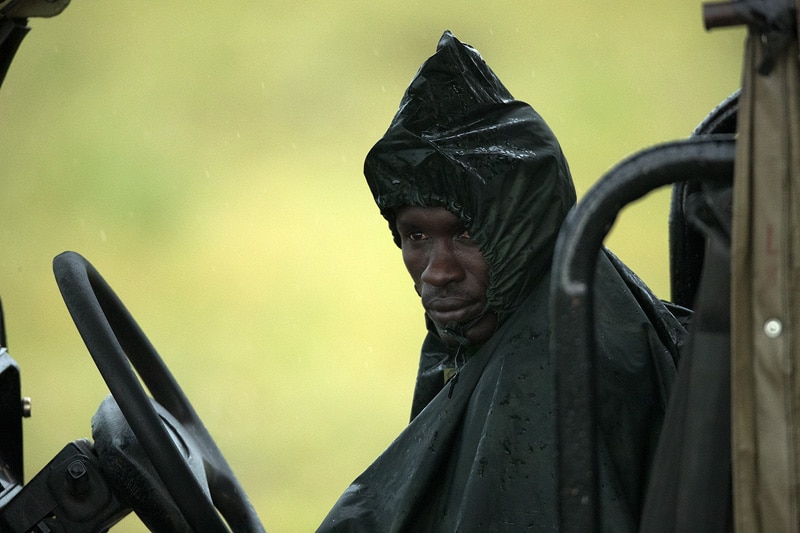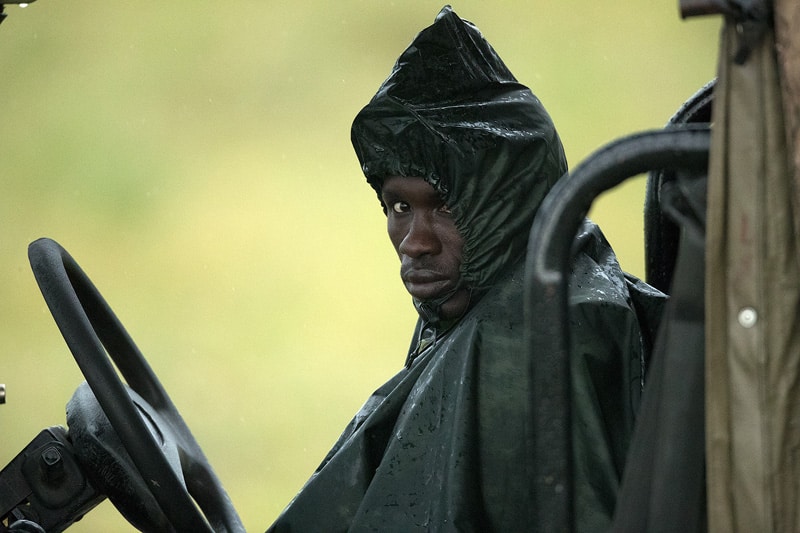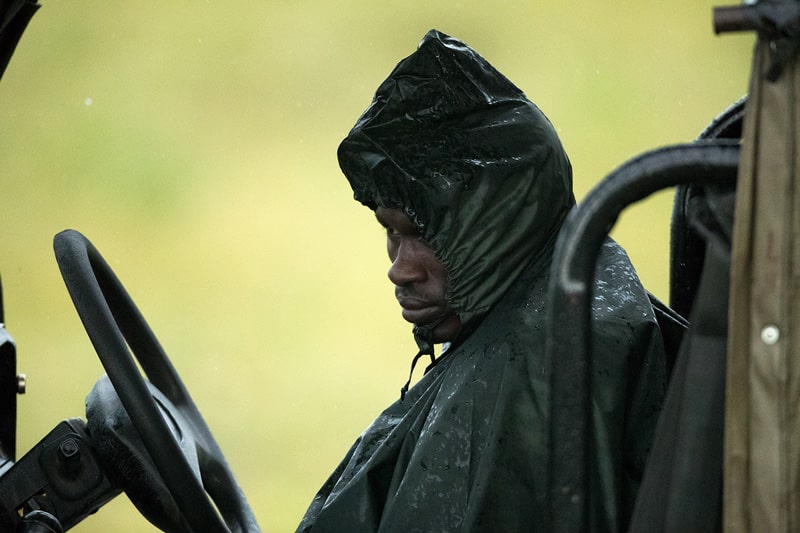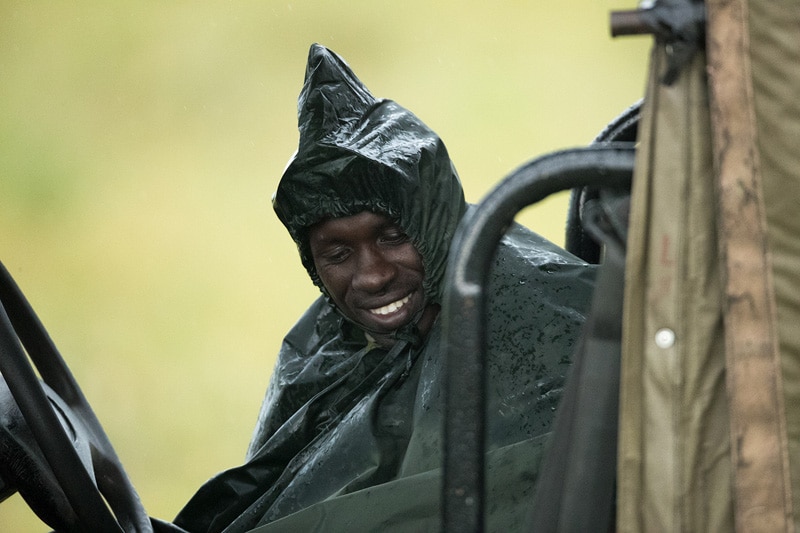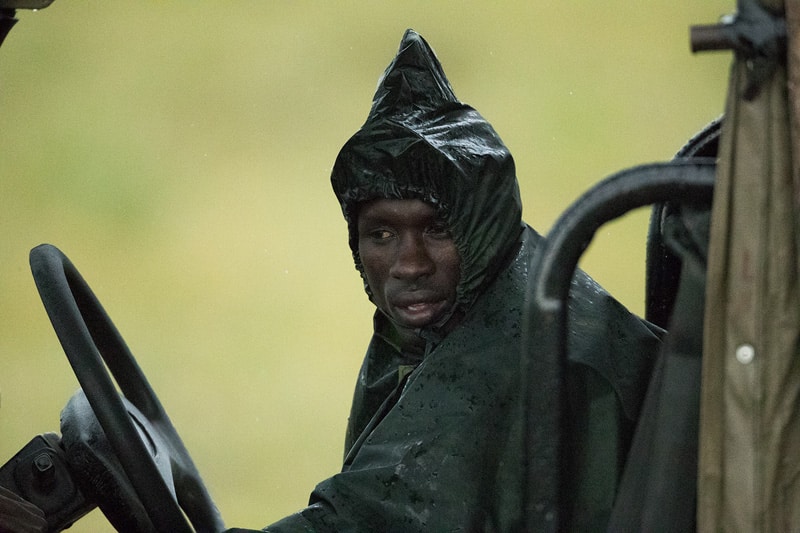 When you are shooting at very high ISO, you need to keep in mind that any noise appearing in the out of focus area can be easily handled (removed), but watch out for the noise on the subject itself. The contrast and the colours are well retained even at high ISO and can give you pleasing results.
Reliability and Durability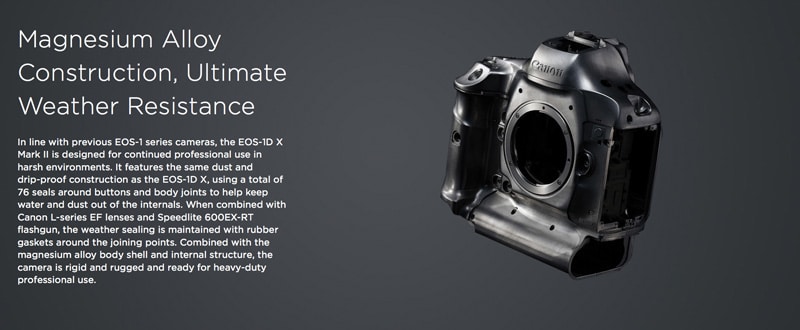 The 1D series is well know for it's rugged magnesium alloy construction and can be used in harsh conditions with confidence. I have been using the 1D series for a longtime and have never hesitated to shoot in moderate or heavy rains. I love to shoot in monsoons as it gives me nice contrast and vibrant colours.
During my recent visit to Kabini in Nagarhole Tiger Reserve, it started raining heavily (first showers of the monsoon) and without any hesitation I kept the Canon 1DX Mark II and the Canon EF 800mm f/5.6 L IS lens out in the rain. Since it had returned from the dusty Bandhavgarh Tiger Reserve, I gave it a nice shower bath and continued to use it rain. This confidence I have in Canon.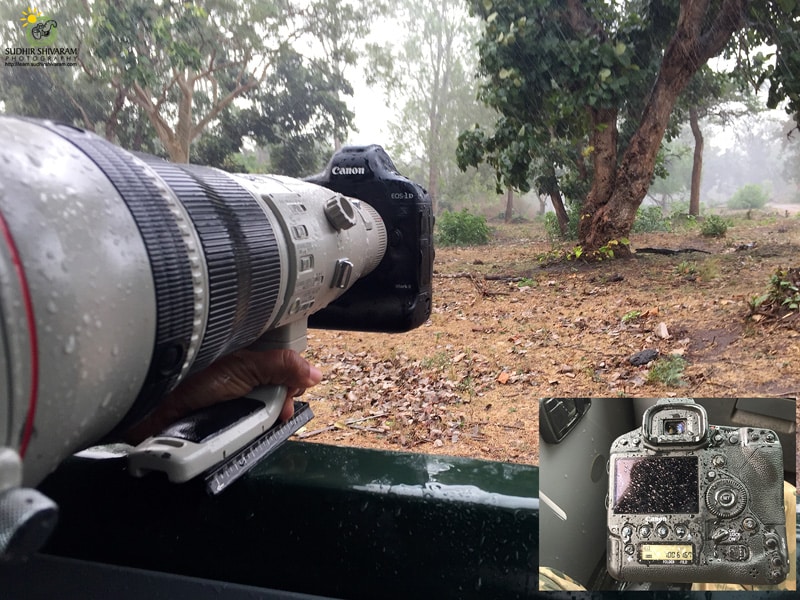 (Photographed this Elephant herd in rain at Waynad Wildlife Sanctuary recently with the complete equipment sticking out of the vehicle in rain).
360K RGB+IR Metering Sensor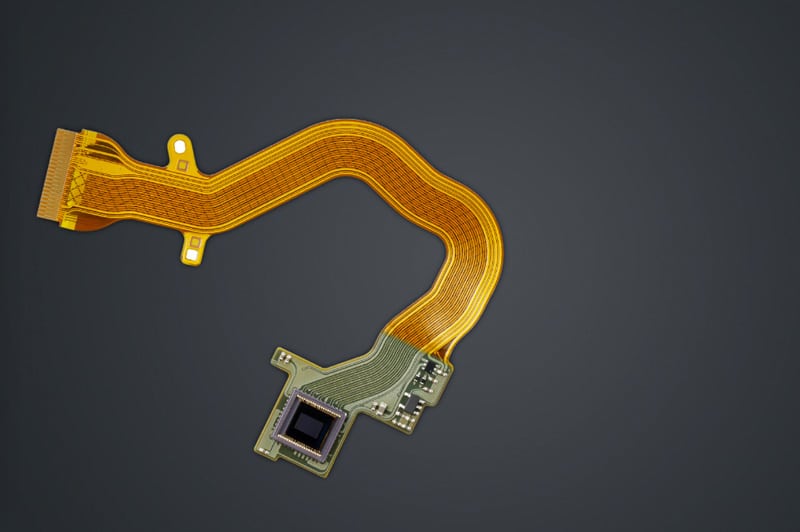 The face detection abilities of the 360,000 pixel RGB+IR sensor along with its colour tracking information are passed onto the EOS iTR AF system. On the EOS-1D X Mark II, EOS iTR AF includes the improved algorithms found on the EOS 7D Mark II that greatly enhance the overall subject tracking performance.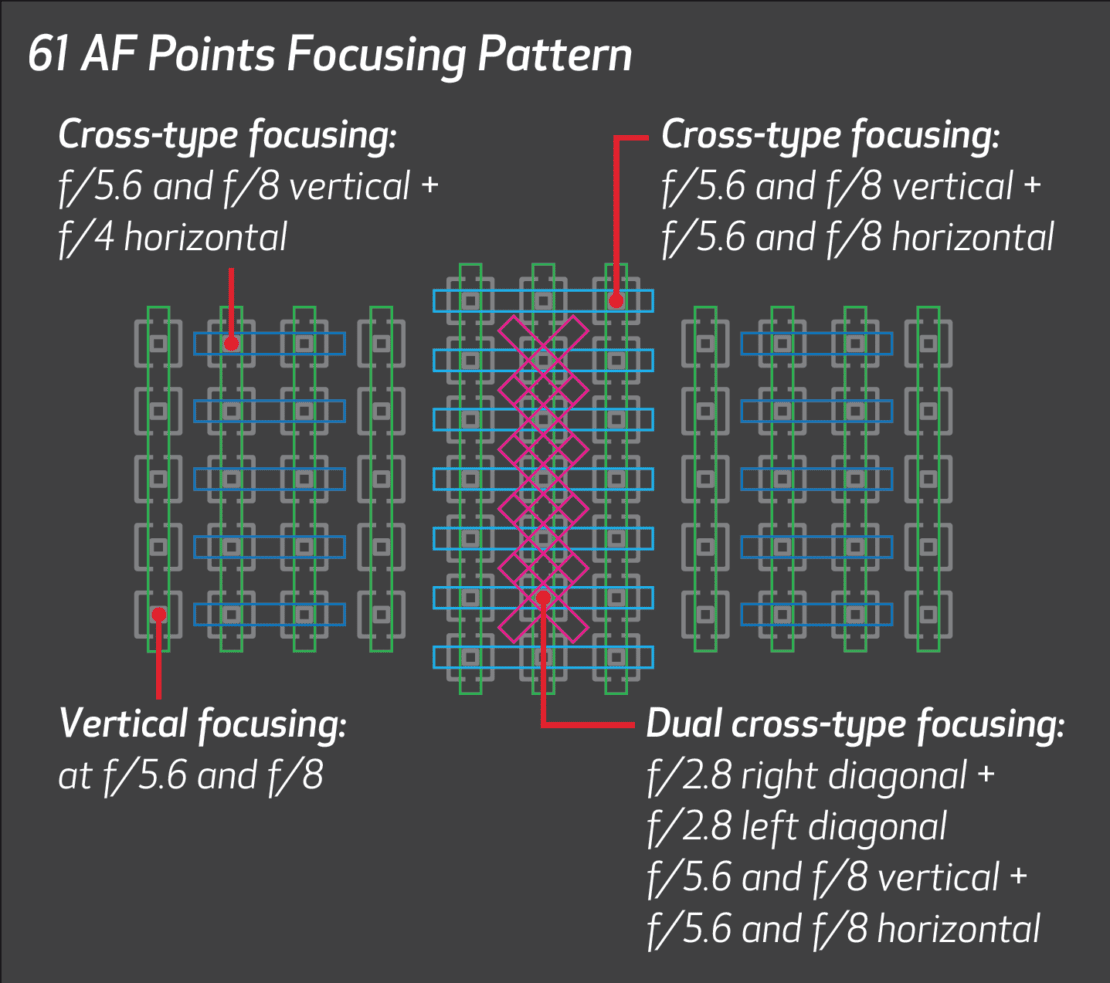 In addition to face priority mode, a subject-tracking mode has been added for moments when a face is not always visible, and when the main subject is not a person.
Spot metering now calculates the amount of light reflected from an area of just 1.2 % of the focusing point compared to the 2% in the previous models. This gives you better accuracy for metering and better control over exposure.
For Wildlife I mainly use the evaluative metering and with the combination of the exposure compensation, I get pretty accurate exposure. The contrast and the vibrance of the images out of the box are simply awesome. I process all my images from the Canon 1DX Mark II using Canon DPP and I get much better contrast and colours compared to processing with 3rd party tools where I will have to do extra work to get the same colours, tonality and contrast. Here are some examples to show the colours, tonality, dynamic range and vibrance of the images from Canon 1DX Mark II.
Focusing Points and Focusing Speed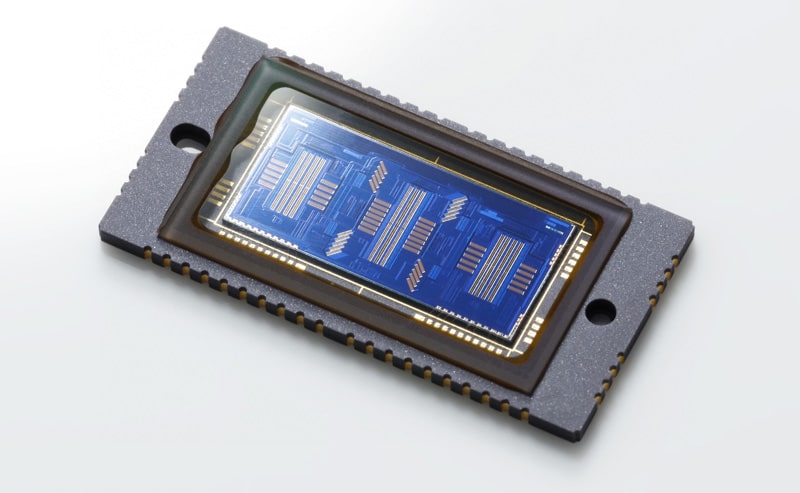 This is the heart of the focusing system in Canon 1DX Mark II. Some of the highlights of focusing aspect of the camera are:
– 61-point High Density Reticular AF II system with 41 cross-type points.
– AF point coverage is expanded in the vertical dimension.
– AI Servo AF now accommodates sudden change in subject speed, better than before.
– AF systems low-intensity limit has been improved to EV-3 and all 61AF points are compatible down to f/8 for excellent low-light performance.
The top to bottom measurement of the AF points has increased 24% in the left and right-most AF point groups and 8% in the central group.
DIGIC 6+ image processors and Dual Pixel CMOS AF.
Increasing the area covered by the AF points is a much requested feature by photographers, be they professional or amateur. In the EOS-1D X Mark II, the AF points have been placed over a wider area – an 8 percent more vertical expansion in the central area, and 24 percent more vertical expansion in the peripheral area – giving greater freedom in where subjects can be placed when composing.
41 cross-type and 5 dual cross-type AF points further extend the reach of the EOS-1D X Mark II's focus capabilities. Cross type AF points provide greater autofocus precision over a wider area of the frame ensuring correct focus, important for fast moving subjects. All 61 AF and 41 cross-type AF points are individually selectable.

The number of focusing points, cross-type focusing points, and dual cross-type AF points vary depending on the lens used.
Canon has for the first time released the grouping of all their lenses released as of Jan 2016 which is very helpful for advanced users.
They have created groups based on the number of focusing points which will be available for use based on the charactersitics of the lens.

The list of all the lens released by Canon till Jan 2016 have been provided the grouping information which is very useful for advanced users to know which focusing point will be active and usable when a certain lens is used. It also gives us the information which all cross type, non cross type is available for focusing and use it appropriately. This is a new thing released by Canon in their user guide and is quite useful for advanced users.

EOS Intelligent Tracking and Recognition (EOS iTR) System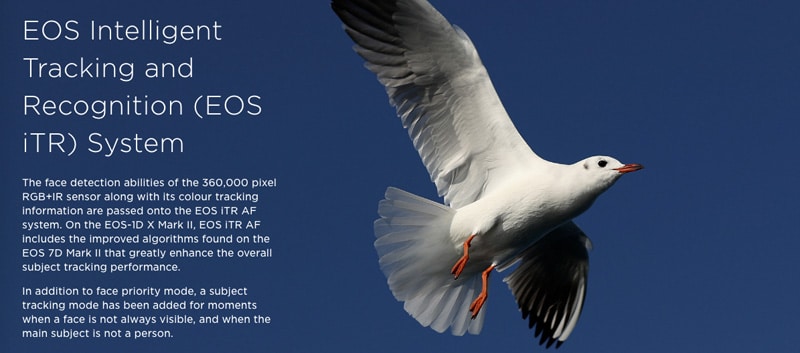 The camera has an RGB+IR metering sensor with 360,000 effective pixels (736 x 496 near WVGA resolution). Evaluative metering and evaluative flash metering are based on the information detected by the sensor. The sensor includes IR pixels that detect infrared (IR) light, which helps the EOS Scene Detection System analyse scenes and improve AF precision. The IR pixels, together with the RGB pixels are also used to detect brightness, colour and faces in a scene. In addition to taking distance information into account, the algorithm recognises a subject based on face detection and colour information.
The metering sensor is supported by a dedicated DIGIC 6 processor, which processes all the colour information and face detection data to recognise shooting subjects with outstanding accuracy.
The face detection abilities of the 360,000 pixel RGB+IR sensor along with its colour tracking information are passed onto the EOS iTR AF system. On the EOS-1D X Mark II, EOS iTR AF includes the improved algorithms found on the EOS 7D Mark II that greatly enhance the overall subject tracking performance.
In addition to face priority mode, a subject tracking mode has been added for moments when a face is not always visible, and when the main subject is not a person.
Canon's AI Servo AF III+ features an AF algorithm that, along with the EOS iTR system, improves the tracking sensitivity in scene where subject movements may occur focusing even in situation where focusing is difficult.
The EOS 1DX Mark II features AF case study settings to help you choose the most appropriate option for your subject. These case studies provide different setups for the three different AF preference settings of Tracking Sensitivity, Acceleration/Deceleration tracking and AF point Auto Switching. These parameters can be further customised based on personal preferences.
All the above set of features is what makes Canon 1DX Mark II a great machine for fast AF focus capturing every bit of action as it happens without compromising on image quality.
Here are some examples where action happened suddenly and the camera was ready to capture it.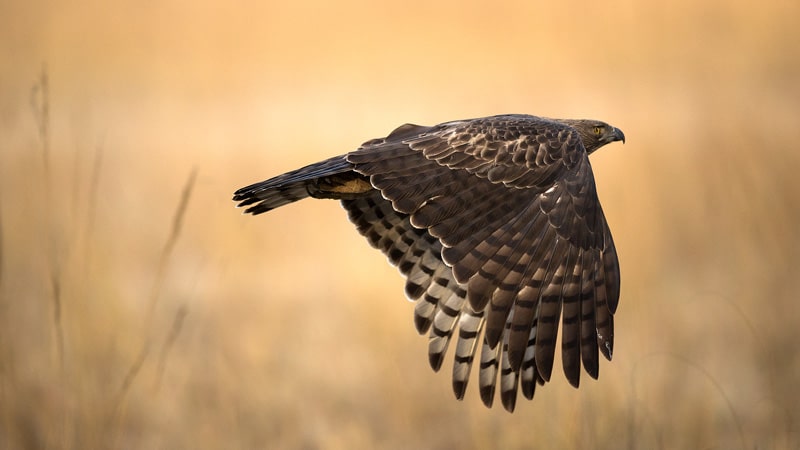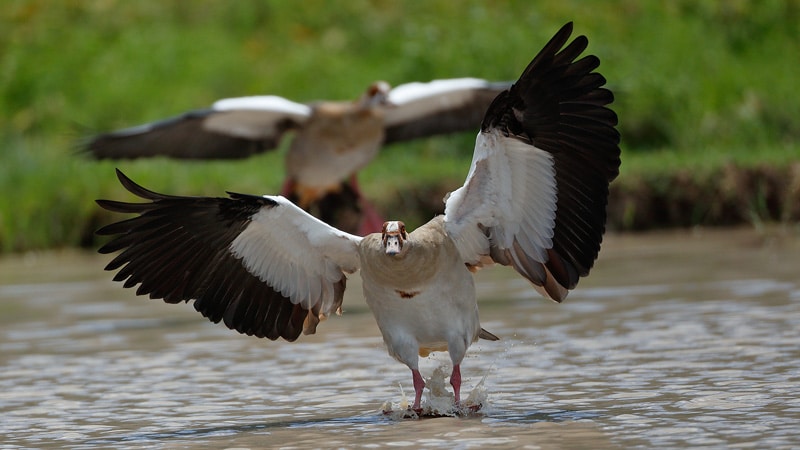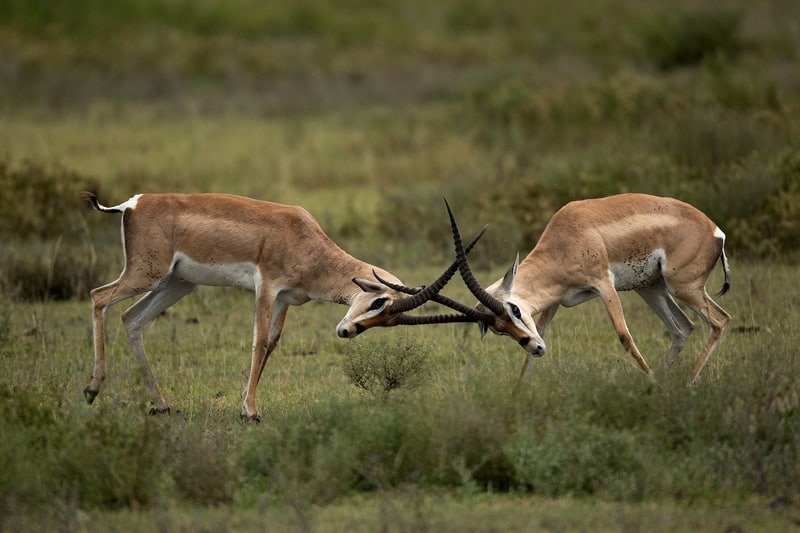 AF Point Selection
Similar to the Canon EOS 1DX, the 1DX Mark II has different options to select the focusing points.
Spot AF
1 pf AF
Expand AF area
Expand AF area: Surround
Zone AF
Large Zone AF
Auto Selection AF
The Spot AF is extremely helpful in situations when your subject is behind some distractions and you have a very small area through which you can see the subject. The below examples show the capability of this focusing mode to get instant focus on the subject through a small opening or through distractions.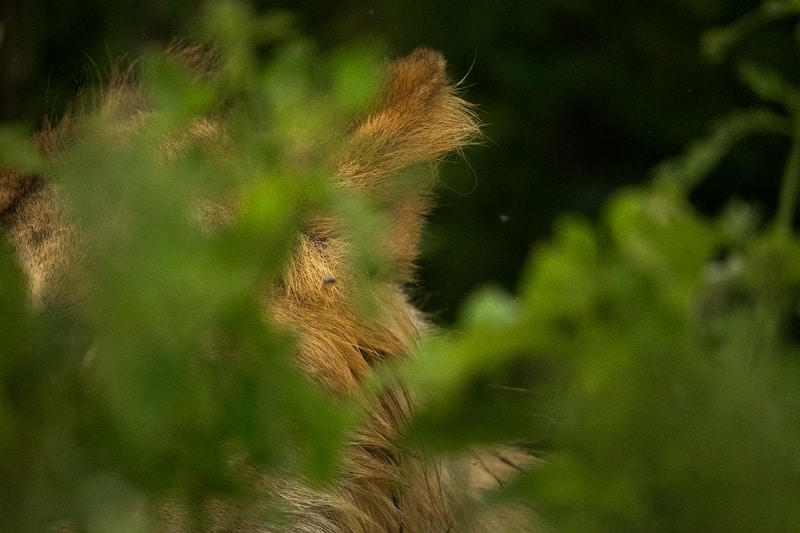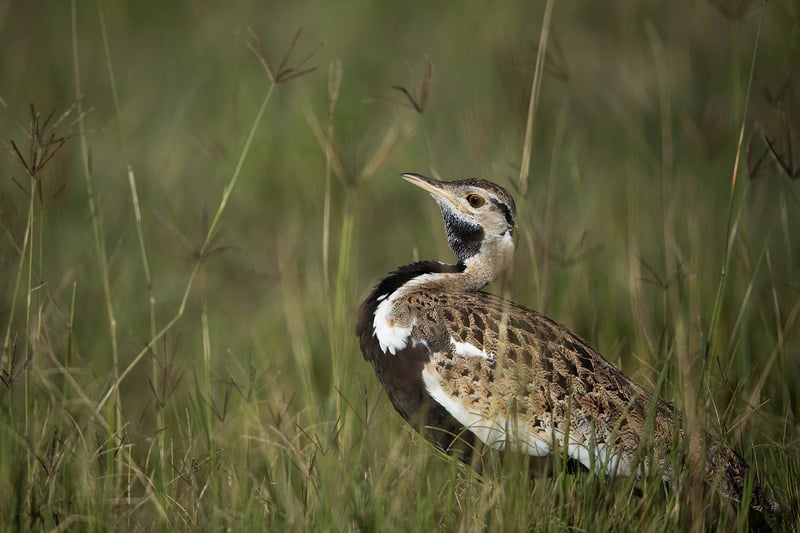 61 Point Expanded Autofocus Area

The increase in the AF area for both vertical and horizontal gives us the flexibility to compose in a better way and take the focusing point to areas in the frame which could not be reached before.

This is quite helpful in cases of subjects walking head-on. For a vertical composition, we now can choose the lowest or the top most focusing point and continue to have the subject in focus.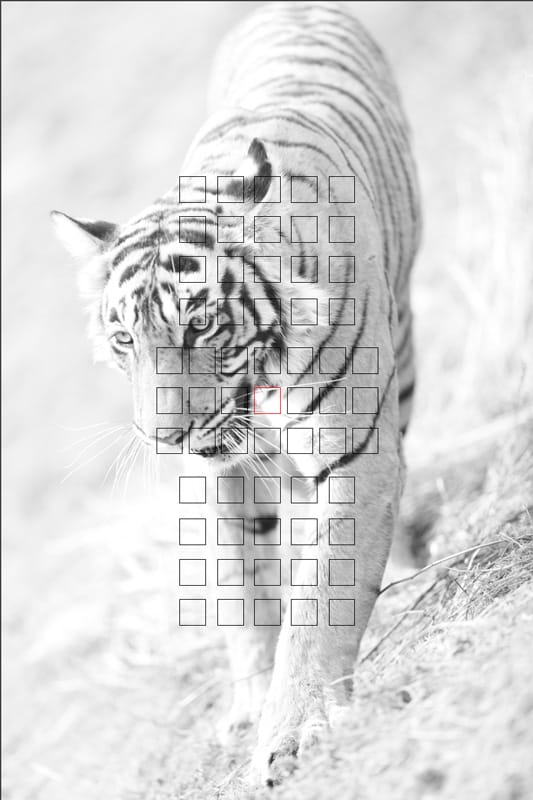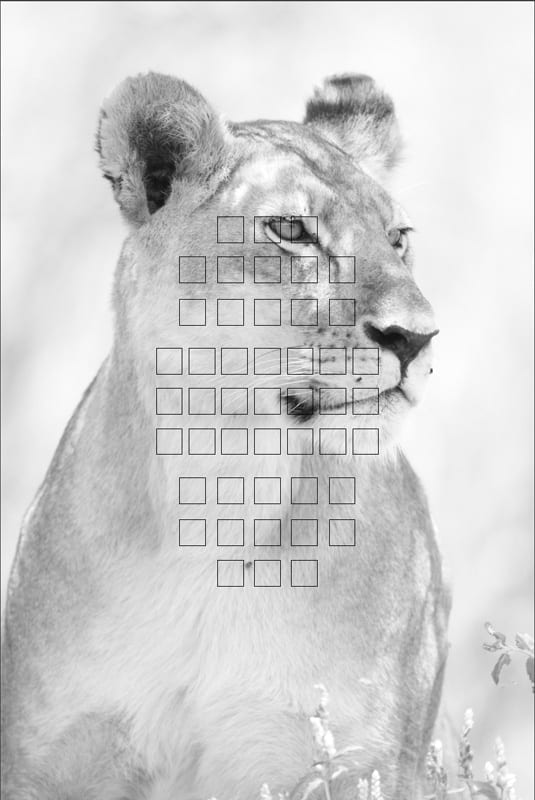 61 AF Points, with 21 Cross-type AF Points at f/8
This is yet another great achievement by Canon where we can now use all the 61 AF points with 21 cross-type AF points when we use a 1.4x teleconverter on a 800mm or use a 2x TC with 500mm where the aperture reaches f8. Previously we could use only the centre AF point and could not even move it around for composition. We now have the flexibility to use any of the focusing points and also I have noticed the focusing speed is quite faster compared to 1DX with a converter on the 800mm f5.6 lens.
The contrast, sharpness and colours are still amazing in spite of using a teleconverter on the 800mm.