Sudhir Shivaram Photography offers you a whole gamut of services targeted at photography learning via various platforms.
Classroom-based photography workshops are suitable for you, if you are a beginner who seek a firm grounding in the core concepts. Typically spread over two days, the first day training imparts the basic and some advanced principles of photography. During a short field trip on the second day, the theoretical concepts are reinforced with hands-on shooting lessons.
Photo tours are by far the most popular offering from Sudhir Shivaram Photography. These are held at some of the most popular wildlife destinations across India and Africa. These give you a chance to shoot in the wild alongside Sudhir, under his able mentorship.
Video-based photography tutorials are the latest offering from Sudhir Shivaram Photography.
Combining cutting-edge web technologies and exhaustive content, these tutorials offer you a comprehensive online resource that is accessible on any device – be it a computer, tablet, or a Smartphone.
Use of state-of-the-art technology, however, doesn't take away the human aspect, and this makes it a truly unique offering, quite unmatched by any other existing services.
Sudhir, along with team and other members of the community, is always at hand to address your queries, clarify concepts, and offer constant support.
Numerous activities, assignments, and contests go on to make things more interesting and interactive while reinforcing theoretical concepts.
Add to the mix, special events and image critiques, and what you get is a vibrant, thriving online community of photography enthusiasts for whom the learning never stops. And the fun never ceases.
"Taking pictures is savoring life intensely, every hundredth of a second."—Marc Riboud
If the above words resonate with you, then you are in the right place.
For, Sudhir Shivaram Photography will help you do just that – savour life intensely. One click at a time. To frame a mood for posterity. To freeze a moment in eternity.
About Sudhir Shivaram
Sudhir Shivaram is much loved, recognized, and respected in wildlife photography circles not only in India but the world over. Engineer by education, photographer by passion, teacher by intuition, Sudhir is an inspiration to scores of people that aspire to break away from the mundane and chase their dreams.
Sudhir Shivaram is one of India's most respected and renowned wildlife photographers. A long and lucrative career in the IT industry did not diminish Sudhir's passion for photography but on the contrary, ensured that he never lost touch with his wild side. So much so that he bid adieu to the corporate jungle to spend more time in the real one.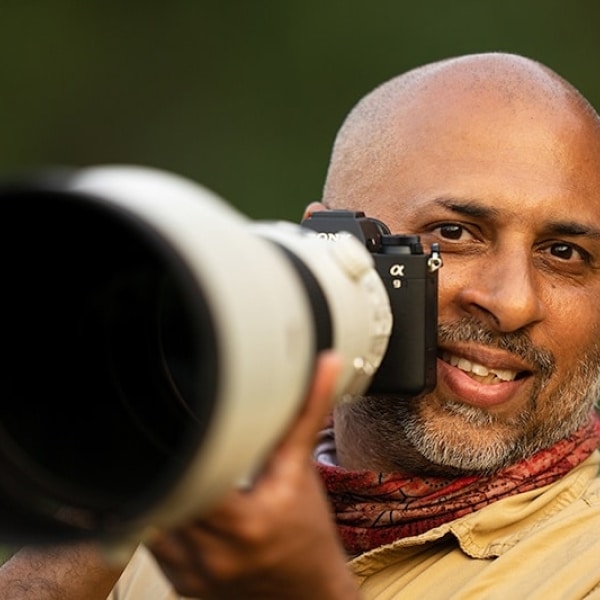 Sudhir's pictures are noteworthy for their technically sophisticated and evocative character. This green evangelist campaigns for wildlife protection around the world and gives freely of his time and images to raise awareness about nature and wildlife.
Sudhir was one of the brand ambassadors for Canon India and a Canon contract photographer. He received the Sanctuary Asia Wildlife Photographer of the Year 2012 award.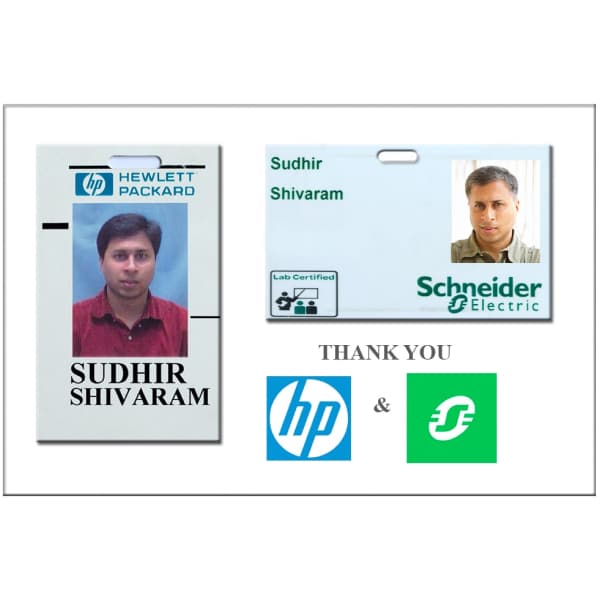 .