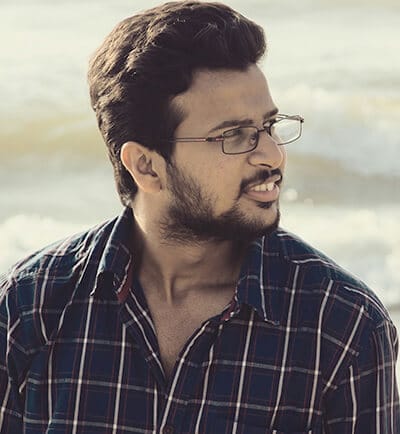 My name is Pranav More and I am a banker by profession. Honestly speaking, I was completely lost before getting registered with your tutorials. Even-though there are countless videos available on youtube, one can reach nowhere using them as there is no proper structure in them.
Your video tutorials contains all the crux of photography with every small details which may not be available on other sources, but are extremely necessary especially for any rookie. These tutorials are rich in quality, content and learning methodology. There are no other tutorials wherein you can get information on how to decide what to buy and then how to use it, its a one-stop shop.
Content contains every topic required to set up a foundation. All the given topics goes in a perfect hierarchy which makes it comfortable and easy to learn. The simplicity in your language and way of explanation is like a cherry on top. The best part is that you can enjoy and learn the classroom quality course at your own very pace. It is very vital because in today's corporate world there are times when you hardly get time to feed yourself, in between learning an entirely new or unrelated thing is out of question.
I have seen a lot of improvement in myself, which makes me feel confident and realize the fact that I am not going ahead blindfolded. Learning photography can be a very costly matter, your tutorials gives an ample opportunity for amateurs to begin with and to become capable enough to climb themselves up the ladder of photography.
I would simply conclude with the fact that your tutorials are not less than any treasure for photography enthusiasts who wants a serious head start.