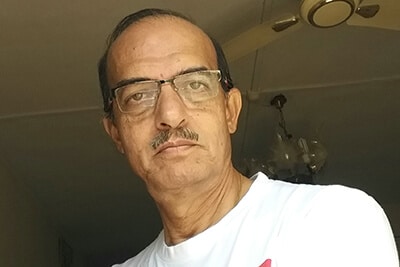 My friends were little skeptical in the beginning about learning photography through on-line video tutorials. This concept was really new to our country. Though I was doing photography for last 2 years, the learning was through observations and on-field experiments. At times I was worried that why my pictures are not sharp.
Once I enrolled for these on-line tutorials, I started going systematically through each module by module. I used to keep my camera in hand and playing with each learning. I went through these tutorials many times.  I understood the importance White Balance and how to use it based on the situation.
After that I learnt about the technical detailing about stop value, using ISO, 18% Grey, Depth of Field, metering and focusing. Understanding of the exposure triangle – ISO, Aperture and Shutter speed and their relationship with each other, helped me to take good pictures. Most important learning was composition. How to compose the on field situation, understanding the behaviour of the subject and giving importance to the subject in the frame. This was further helped by 'Back-button-focusing'!  My focus has now shifted from 'taking an image' to 'making an image'.
In my recent visit to Tanzania, I could apply these learnings, including pre-visualizing the situation on the field and I was very happy with the outcome.
I highly recommend photographers and amateurs who want to enhance their photography skills to go through these high-quality video tutorials. Another advantage is that you can watch these tutorials at your convenience and many times till you get satisfied. The yearly subscription is really good idea and these tutorials are available for you for full year once you subscribe.