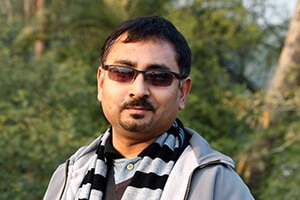 Sudhir's photo tours are very carefully designed with a perfect balance of both theoretical and practical aspects of photography. The workshops are very interactive and Sudhir is always available to answer the questions patiently from the participants. He ensures that he accompanies all the participants equally during the safaris. To ensure best sightings and photo opportunities, Sudhir engages the best and most experienced drivers and guides at the parks.
During the intensive workshops he ensures there is enough comfort and fun in the learning process. Sudhir is very particular with the choice of hotels. Accommodations are arranged in nice hotels which provide comfortable stay and good homely food which is a must at the end of a hectic day of safari.
I am also a subscriber to the video tutorials. The tutorials are quite extensive and covers almost all the aspects of photography. Subscription to the video tutorials gives one access to the SSP community facebook page where one can post photographs for review and critique not only by Sudhir but also by fellow group members. The SSP community FB page is a great forum which brings many like minded photographers together and encourages peer learning.