Kids' Workshops


"For in the end, we will conserve only what we love. We will love only what we understand. We will understand only what we are taught."
– Baba Dioum
This thought moved us so much that we had to act on it. And we realised that the last line melded beautifully with our philosophy – "for the love of learning." We then rethought our most popular photography tours and redesigned them to be kid-centric. These specially curated tours, in the lap of nature, are a great way to engage, enthuse and empower kids toward the conservation cause.
With a focus on experiential learning, we have planned the activities to ensure a mix of indoor-outdoor, theoretical-hands-on, group-individual exercises. Children will be encouraged to discover newer dimensions and facets to their abilities and personalities. The jungle will act as the perfect backdrop as they pick up the rudiments of photography, look up the right words for their blogs and along the way make new friends and merry memories.
These early experiences will stay with our children to make them more sensitive and responsible while sparking their interest in nature and wildlife conservation. The photography and blogging angle to these tours will further excite them and in the process, give them powerful tools for self-expression. And who knows, present a very attractive career option in the years to come!



SSP KIDS' WORKSHOP VALUE SYSTEM
– To build awareness about our natural resources and wildlife
– To treat nature with respect and dignity
– To take fierce pride in our planet's biodiversity
– To thank the earth back via efforts to protect and conserve nature/wildlife
– To strive to tread softly on this earth – focus on eco-friendly choices
– To practise ethical aspects of wildlife photography
OUR USP
– Experiential learning
– Unique blend of indoor-outdoor activities
– A perfect mix of theoretical and hands-on sessions
– Well-designed group and individual exercises
– Powerful tools of self-expression – photography and blogging
KIDS' WORKSHOP KEY TAKEAWAYS
Wild encounters – the safari experience
Nature nurture – a peek into the natural world – introduction to tree/bird/animal species
Photo op – photography as a form of self-expression
Blog on – pen down experiences, encounters, emotions
Fun games – to foster team-building
– A chance to have photos and blogs featured on sudhirshivaramphotography.com and possibly in print magazines too.
– Certificate of participation – a keepsake of all the fun had!
UPCOMING KIDS WORKSHOPS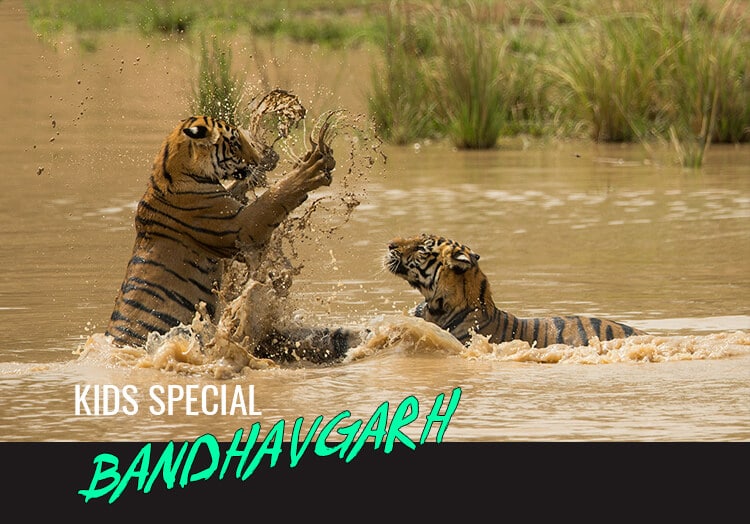 Conducting Mom/Dad and Kids Workshop at the most happening tiger destination in India. It's raining cubs in Bandhavgarh! We invite you, along with yours, for a ringside view of this endearing spectacle.18-21st Nov, 2018
BANDHAV VILAS, BANDHAVGARH, MADHYA PRADESH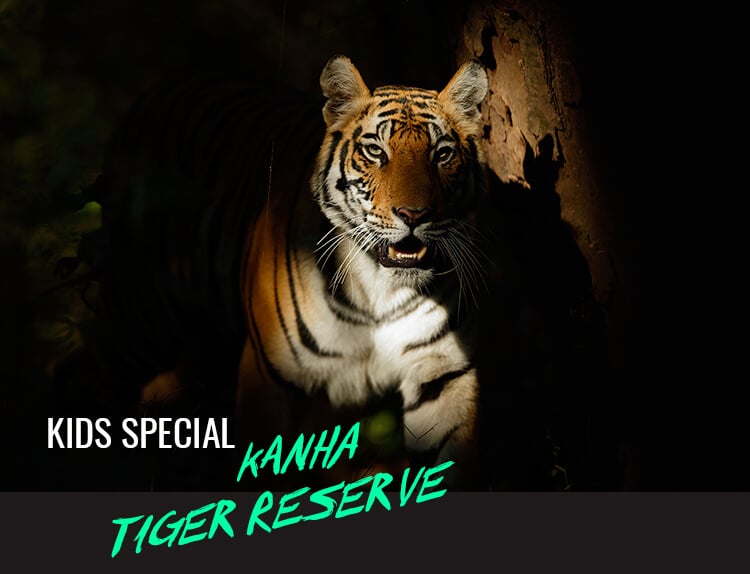 Conducting Mom/Dad and Kids Workshop at one of the most beautiful and scenic Tiger Reserve in the country.
22-25th Dec, 2018
CHITVAN JUNGLE LODGE, KANHA, MADHYA PRADESH